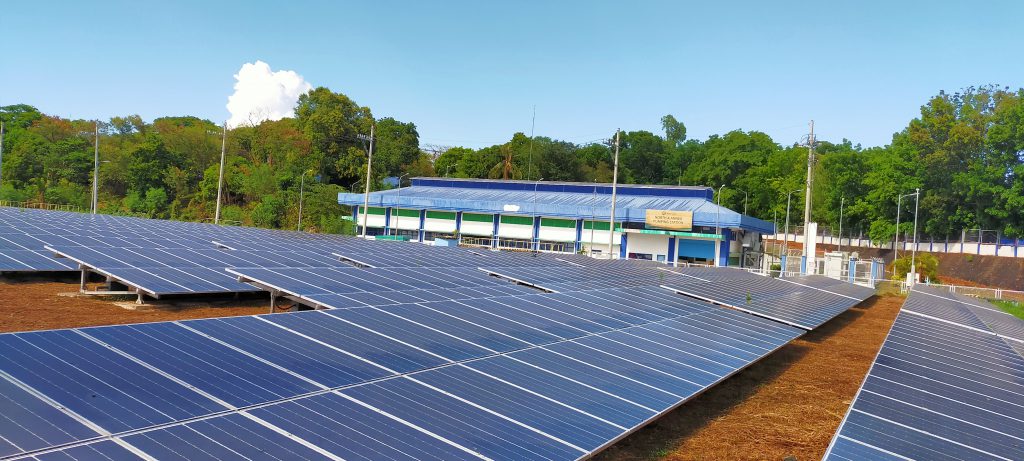 West Zone concessionaire Maynilad Water Services, Inc. is taking its first step toward "green energy" with the recent energization of its newly constructed 1-megawatt PV (photovoltaic) solar power farm inside La Mesa Compound in Quezon City.
The Php 100-million solar power farm, which covers a land area of approximately 8,250 sq.m., was built to augment power supply for Maynilad's La Mesa Pumping Station, thus reducing the company's dependence on the grid and on fossil fuels.
Designed for optimal use for 40 years or more, the solar farm is projected to generate around 10% in annual cost savings on the electricity consumption of La Mesa Pumping Station, which operates 24/7 to boost water supply from the treatment plants to the reservoirs for distribution to customers.
The construction of this solar farm is a major milestone in Maynilad's continuous bid to enhance operational efficiency and promote environmental sustainability.
"We operate a lot of facilities to ensure non-stop delivery of water and wastewater services. This new solar farm provides a renewable energy source that will enable us to generate energy savings and also decrease our greenhouse gas emissions," said Maynilad President and CEO Ramoncito S. Fernandez.