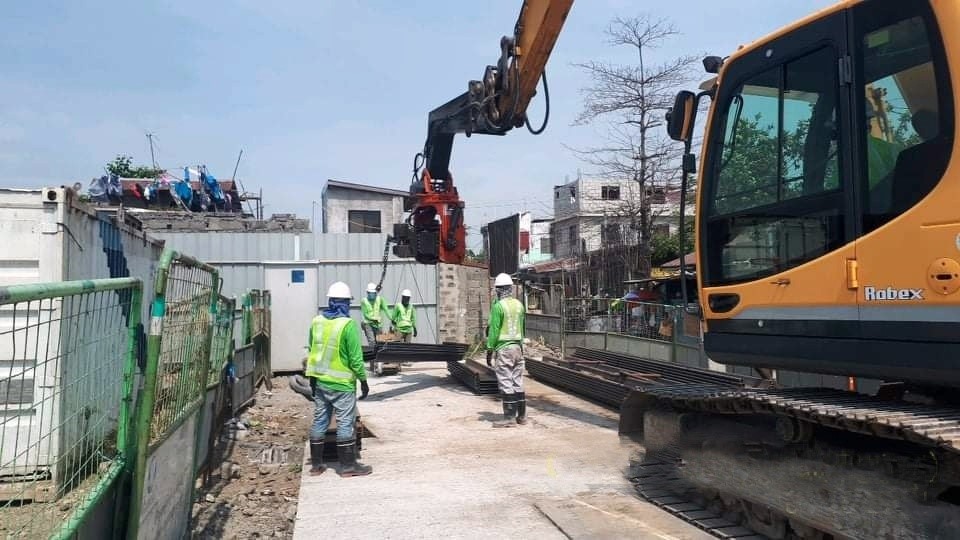 Manuel V. Pangilinan-led Maynilad Water Services, Inc. (Maynilad) has commenced the laying of a primary pipeline along Umali Street in Brgy. Poblacion, Muntinlupa City, in preparation for the construction of a new water treatment plant that will draw its supply from Laguna Lake—the company's third such facility to be built since it began tapping the lake as source in 2010.
The 1,800mm-diameter line will convey water to be produced by the soon-to-rise Poblacion Water Treatment Plant—a P10-billion treatment facility that is part of Maynilad's medium-term plan to produce additional supply so it can meet the growing water demand and ease over-reliance on Angat Dam, currently the only major water supply source for Metro Manila and nearby provinces.
Designed to produce 150 million liters per day (MLD) of potable water, Maynilad's new treatment facility will primarily serve Cavite areas, and also other areas south of the West Zone concession. It was originally set for completion by 2022, but quarantine restrictions affecting the mobility of workers have forced Maynilad to push back its target completion date to the latter part of 2023.
"Our Poblacion Water Treatment Plant will produce the additional water supply needed to prevent a supply shortfall while we await completion of the government's long-term water source projects," said Maynilad President and CEO Ramoncito S. Fernandez.
"This is a project requiring billions of investments, and will take years to complete. We are ready to see it through to full completion. We are in this for the long haul," he added.
West Zone concessionaire Maynilad currently has two treatment facilities in Muntinlupa, producing a combined output of 300 MLD and serving around 1.2 million customers in the southern part of its concession. Similar to these facilities, the new Poblacion Water Treatment Plant will also be equipped with several treatment technologies that effectively convert water from Laguna Lake into potable water, including Dissolved Air Flotation, Biological Activated Filtration, Ultrafiltration, Reverse Osmosis, and Chlorination.