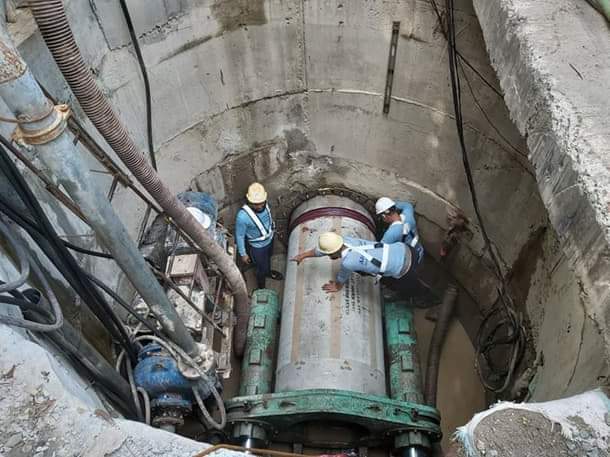 West Zone concessionaire Maynilad Water Services, Inc. (Maynilad) is building several sewage treatment plants (STP) at the same time in Caloocan, Las Piñas, Central Manila, Valenzuela, and Muntinlupa with a total cost of over Php29 billion.
"These projects are part of our commitment to protect the environment by making sure effluents meet legal standards. On top of these, we also spend much more on projects to provide clean and potable water to our more than 9 million customers," said Maynilad President and CEO Ramoncito S. Fernandez.
Although quarantine restrictions have made it more difficult to facilitate these projects, pandemic or not, Fernandez said the work of a water concessionaire never stops as its service is basic to its customers, "We might add that these projects generate jobs and business opportunities which have been drastically affected by the pandemic," he said.
The CAMANA (Caloocan-Malabon-Navotas) and Las Piñas Water Reclamation Facilities will contribute around 16% additional sewerage coverage in the West Zone with a target completion date in 2025.
Maynilad is also building STPs in Barangays Cupang and Tunasan in Muntinlupa and Barangay Marulas in Valenzuela, which are targeted for completion within the year, and in Ayala Southvale in Muntinlupa.
For areas that have yet to be covered by STPs, Maynilad has been expanding its fleet of vacuum trucks units (VTU) that offer septic tank cleaning. The company now has 110 VTUs, up from only 32 VTUs in 2007 when it took over the West Zone.
"Expanding wastewater services is a long and arduous process requiring massive investments and constant coordination with LGUs affected by our pipe-laying activities. Nevertheless, we have a comprehensive wastewater management plan in place, and its completion will ensure full sewerage coverage in our concession area which will help to considerably reduce the pollution load into Manila Bay," Fernandez added.
Maynilad currently operates 22 wastewater treatment facilities—up from only two in 2007 when the company was re-privatized—with a combined treatment capacity of around 664,000 cubic meters of wastewater per day.