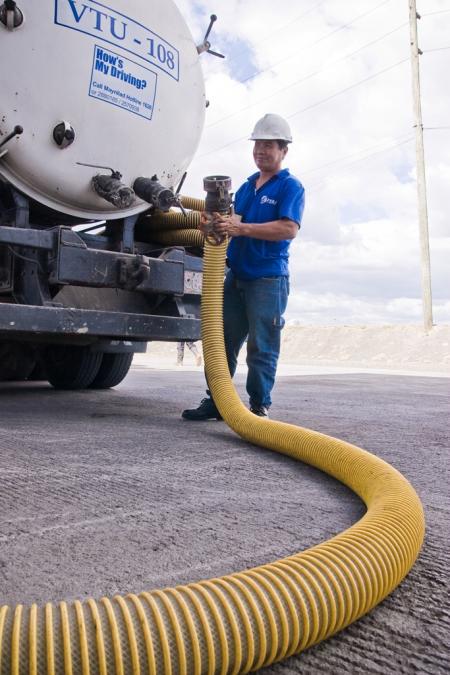 This March, Maynilad will offer septic tank cleaning services to its customers in selected parts of Valenzuela, Parañaque, Muntinlupa, Las Piñas, and Cavite at no extra cost.
Maynilad customers in the specified areas may avail of this cleaning service, which normally costs around P2,500 per truck.
Patricia Hizon, newly appointed Maynilad Head of Marketing Services, urged the company's customers to take advantage of the service. "Our septic tank cleaning service is just one of the things that Maynilad provides for its customers. Aside from providing safe, reliable, and affordable water to our clients, we improve their quality of life by protecting the health of their family," shared Hizon.
"Septic tank cleaning prevents the spread of diseases, clogging of plumbing systems, and minimizes the discharge of pollutants into the environment," said Maynilad President Ricky P. Vargas. A list of specific localities where the service is offered this month can be viewed at the Maynilad website (https://mayniladwater.com.ph/uploaded/March_2011_septic_tank_cleaning_sched__web.jpg).
Maynilad customers interested in availing of the company's septic tank cleaning service may call telephone numbers 981-3401 and 981-3402 to inquire regarding the requirements and procedures. Additional information regarding Maynilad and its services is also available at www.mayniladwater.com.ph.
PHOTO CAPTION: Maynilad customers who want to protect their health and care for the environment can contact the West zone concessionaire for the septic tank cleaning service.