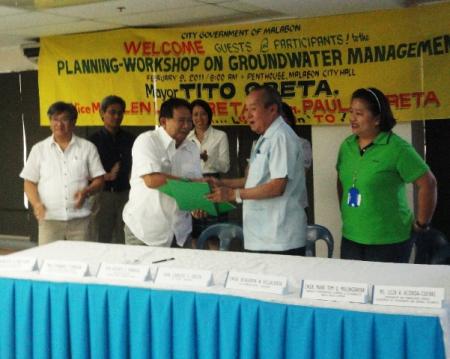 The city government of Malabon sought the assistance of the National
Water Resources Board (NWRB) in the closing of all the ground water
users in their area to resolve adverse environmental effects, such as
the continuous lowering of their area with respect to the sea level.
Maynilad promised to support the endeavor by providing clean, reliable,
and affordable water and furnishing the water needs of Malabon
residents.
In photo are (L-R) Malabon City Administrator Engr. Benjamin N.
Villacorta, NWRB Executive Director Vicente S. Paragas, Malabon City
Mayor Hon. Canuto S. Oreta, and Maynilad Head for Deepwell and Business
Expansion Management, Ms. Jovelyn P. Calisura.