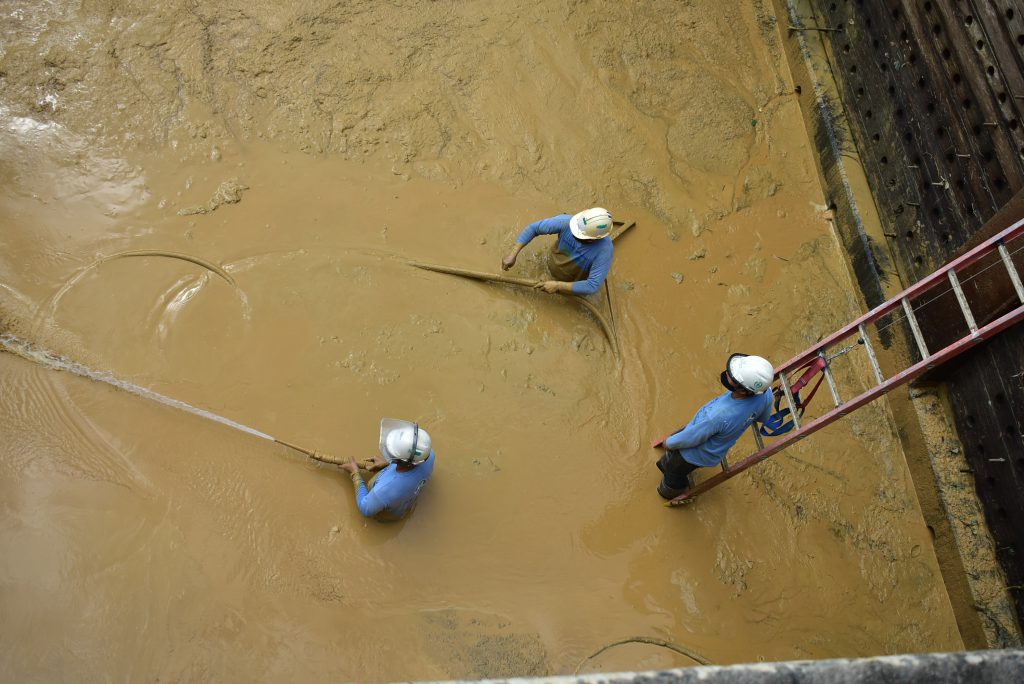 We have reduced the production of our La Mesa Treatment Plants as of today, Nov. 18, 2020, to give way for the removal of accumulated sludge from our facilities' basins, which was caused by the inflow of highly turbid water brought by Typhoon Ulysses.
One of the basins have been fully drained as of 12 noon today, exposing a four-meter-high accumulation of sludge in the basin beds equivalent to 20,000 drums of sludge. We expect to see the same volume of sludge in the other two basins that also need to be drained and cleared out. Our maintenance team has since commenced the clearing operations.
Given the volume of sludge that has to be scraped off, we expect to conduct the activity for the next four days. It is important to immediately implement the cleaning of the basins so that our facilities' efficiency would not be unduly affected. Only after all the sludge has been removed can we refill the basins and gradually increase water production. Water service in all affected areas will resume once our major reservoirs have been refilled.
From the usual average output of 2,300 million liters per day (MLD), our water production is currently down to only 1,900 MLD. Maynilad has to spread out the limited supply so that all affected customers will still receive water daily, albeit within a limited availability window. Thus, some 70% (or around 1 million connections) of Maynilad's customer base is currently experiencing rotational water service interruptions.
The schedule of daily service interruptions is posted in Maynilad's social media accounts. To mitigate the impact of the reduced production, we are also deploying mobile water tankers to deliver potable water to affected areas.
Please expect some discoloration in the water supply following the resumption of service. Should this happen, let water flow briefly from your faucet until the water clears.
We apologize for the inconvenience. Our maintenance teams are working round-the-clock to facilitate our clearing operations so that water service can be restored as soon as possible.
Thank you for your patience and understanding.