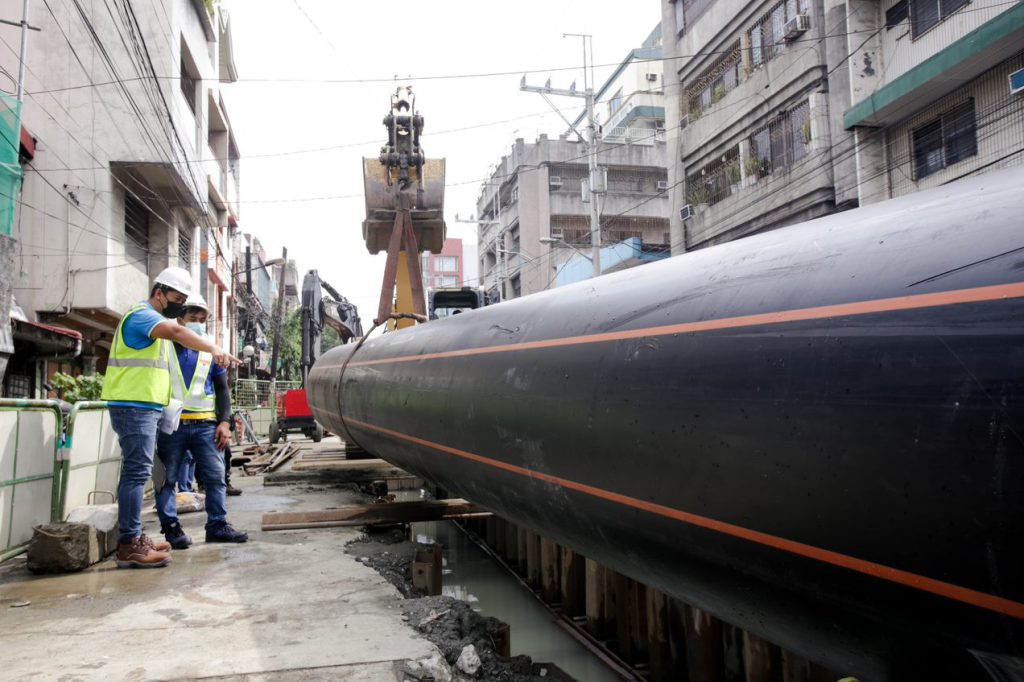 West Zone concessionaire Maynilad Water Services, Inc. (Maynilad) plans to spend around ₱163 billion in the next five years for infrastructure projects that will sustain service improvements in the face of challenges such as climate change and population growth.
Of this amount, around ₱101 billion will be allotted for water projects while the rest will be for wastewater projects. Maynilad's five-year service improvement plan seeks to enhance water security, environmental sustainability, service expansion and disaster resiliency.
"A bulk of the investment will go toward developing more water sources, building more pumping stations and reservoirs, and replacing old pipelines so we can deliver more water supply in response to the growing demand," said Maynilad Chief Operating Officer Randolph T. Estrellado on the sidelines of the Rate Rebasing Public Consultations for Maynilad customers held last October 24 and 26, 2022.
Estrellado noted that these projects are important because some customers in the West Zone have yet to be provided with 24-hour water service. "Areas in the farthest points of our distribution network, which still have limited supply availability, stand to benefit the most once we complete the construction of additional water treatment plants."
Meanwhile, wastewater projects continue to be a priority. "We have already built 20 wastewater facilities since 2007, and we plan to build six more in the next five years so we can sustain sewer coverage expansion," he added.
For the next rebasing period, Maynilad proposed an average tariff increase of ₱13.31/cu.m., which will be implemented in tranches over the next five years. The company agreed with the MWSS Regulatory Office that the first tranche (i.e., ₱3.29/cu.m.) will only cover for inflation adjustments, with succeeding tranches contingent on actual service improvements.
"We think it's fair that we first deliver on that commitment before the succeeding increases are implemented," said Estrellado. "But for 2023, we need to at least be allowed an inflationary adjustment because the cost for running our facilities, particularly the input costs of producing water, has already doubled, and we have not implemented any rate adjustment for the past four years."
The rate rebasing exercise is held every five years, pursuant to the concession agreement of the MWSS with the water concessionaires, and it sets the water rates in a manner that allows the concessionaires to recover their expenditures.
Maynilad is the largest private water concessionaire in the Philippines in terms of customer base. It is the concessionaire of the Metropolitan Waterworks and Sewerage System (MWSS) for the West Zone of the Greater Manila Area, which is composed of the cities of Manila (certain portions), Quezon City (certain portions), Makati (west of South Super Highway), Caloocan, Pasay, Parañaque, Las Piñas, Muntinlupa, Valenzuela, Navotas and Malabon all in Metro Manila; the cities of Cavite, Bacoor and Imus, and the towns of Kawit, Noveleta and Rosario, all in Cavite Province.