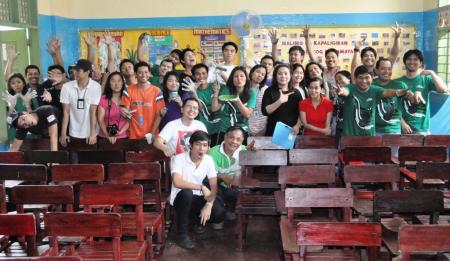 In support of the Department of Education's Oplan Balik Eskwela program, Maynilad Water Services, Inc. (Maynilad) recently cleaned and refurbished classrooms in the Calalay Elementary School in Quezon City. The water company also constructed a drink and wash station in the school last year to improve the health and sanitation conditions of the students and teachers.
"We believe in the importance of this program and we are doing everything we can to help out the public schools in our concession area," added Maynilad President and CEO Ricky Vargas.
Maynilad is the largest private water concessionaire in the Philippines in terms of customer base. It is a concessionaire of the Metropolitan Waterworks and Sewerage System (MWSS) for the West Zone of the Greater Manila Area.