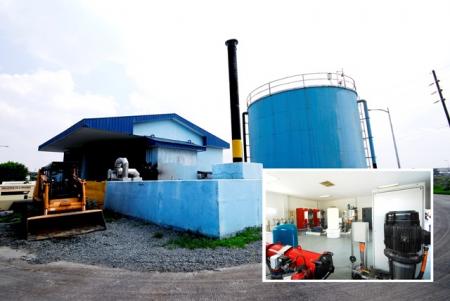 Maynilad's Dagat-Dagatan Sewage and Septage Treatment Plant (DDSSTP) — the first Integrated Management System-certified facility of its kind in the Asia Pacific Region – passed its recertification for Quality Management System (ISO 9001:2008) and Environment Management System (ISO 14001:2004) last March 1 and 2.
The Dagat-Dagatan facility is the first sewage and septage plant in the Philippines to achieve the 2008 version of ISO 9001 standards. During the same recertification process, Maynilad also passed its first surveillance audit for Occupational Safety and Health Management System (OHSAS 18001:2001).
The international certifications once again prove Maynilad's commitment to quality, environmental protection, and occupational safety and health.
TUV SUD PSB Philippines, Inc. facilitated Maynilad's original certification.  This time, Maynilad secured the services of a different third party auditor – Rheinland Philippines, Inc. – to test its systems against international standards.
The Dagat-Dagatan Sewerage Plant has a 13 MLD (million liters per day) capacity – over three times more than its current load of 4 MLD.
Maynilad is managed by DMCI-MPIC Water Company, a joint venture between Metro Pacific Investments Corporation (MPIC) and DMCI Holdings, Inc. (DMCI).  The DMCI-MPIC consortium took control of Maynilad on January 24, 2007.