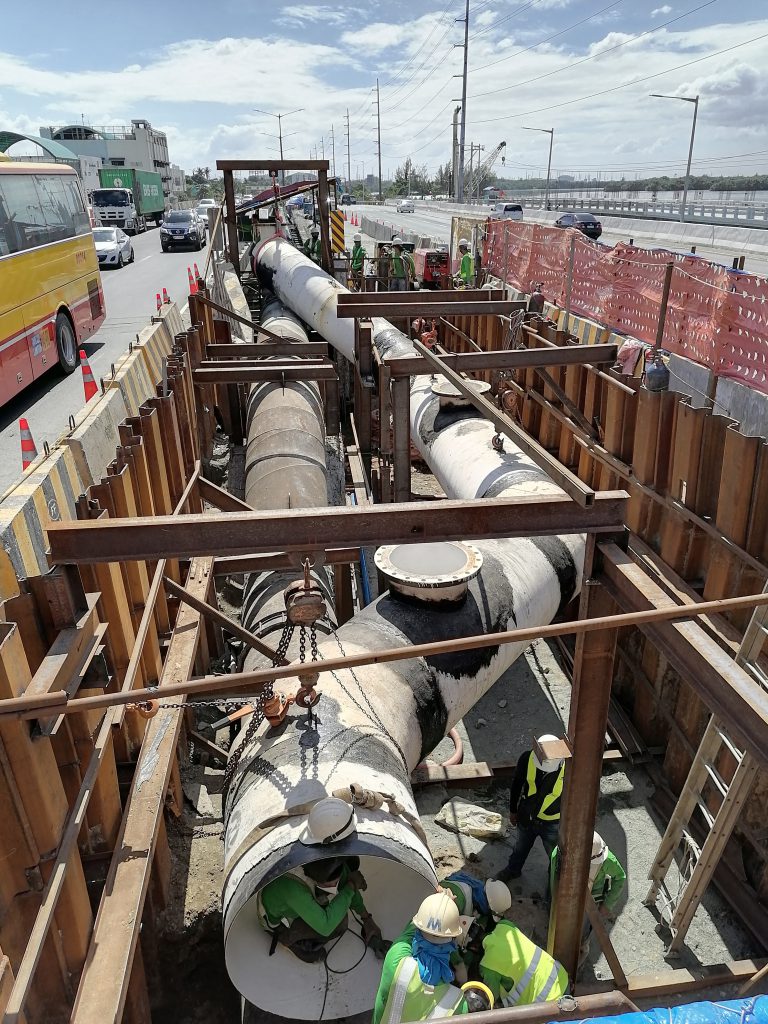 West Zone concessionaire Maynilad Water Services, Inc. (Maynilad) completed in 2020 the replacement of 133 kilometers of old, leaky pipes, thus improving water pressure and service reliability for its customers.
The Manuel V. Pangilinan-led company spent P1 billion for pipe replacements in 2020, which were done in portions of Quezon City, Caloocan, Valenzuela, Navotas, Manila, Pasay, Parañaque, Muntinlupa, Las Piñas, Bacoor, Cavite and Imus.
Since its re-privatization in 2007, Maynilad has replaced almost 2,700 kilometers of old pipelines, which is as long as the distance between Manila, Philippines, and Seoul, South Korea. This means that Maynilad has already renewed around 67% of the pipe network it inherited from the government in 2007, some segments of which were installed as far back as World War II.
"Despite quarantine restrictions, we pursued our pipe replacement projects so we can sustain service level enhancements for our customers. At the same time, it enabled us to continue generating much-needed jobs for our contractors and suppliers," said Maynilad President and CEO Ramoncito S. Fernandez.
Maynilad is the largest private water concessionaire in the Philippines in terms of customer base. It is the agent and contractor of the Metropolitan Waterworks and Sewerage System (MWSS) for the West Zone of the Greater Manila Area, which is composed of the cities of Manila (certain portions), Quezon City (certain portions), Makati (west of South Super Highway), Caloocan, Pasay, Parañaque, Las Piñas, Muntinlupa, Valenzuela, Navotas and Malabon all in Metro Manila; the cities of Cavite, Bacoor and Imus, and the towns of Kawit, Noveleta and Rosario, all in Cavite Province.