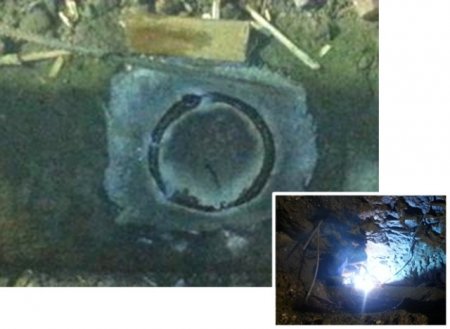 West Zone concessionaire Maynilad Water Services, Inc. (Maynilad) recently completed the repair of a primary pipe that burst along Kaingin Road in Quezon City. The leak was caused when a contractor of on-going road construction activities in the area accidentally bore a hole in Maynilad's 600-mm primary line and affected some 4,400 households in Barangays Balingasa, Apolonio Samson and Masambong in Quezon City.
To immediately address the leak and lessen inconvenience to customers and motorists, Maynilad repaired the leak through patch welding method where a steel sheet is welded to the damaged portion of the pipe in lieu of pipe replacement.
"To lessen inconvenience to motorists, we always aim to explore cost-efficient yet effective methodologies instead of total pipe replacements while implementing leak repairs," said Maynilad President and CEO Ricky P. Vargas.
For the first quarter of 2013 alone, Maynilad repaired 11,365 leaks across its 7,125-km distribution network. Most of these leaks were found on secondary and tertiary lines in Quezon City, Parañaque and Caloocan.
This year, the company has earmarked some P260 million for its Active Leakage Control Program, which involves the repair leaks and diagnostics.
Maynilad is the largest private water concessionaire in the Philippines in terms of customer base. It is a concessionaire of the MWSS for the West Zone of the Greater Manila Area, which is composed of the cities of Manila (all butportions of San Andres & Sta. Ana), Quezon City (west of San Juan River, West Avenue, EDSA, Congressional, Mindanao Avenue, the northern part starting from the Districts of the Holy Spirit & Batasan Hills), Makati (west ofSouth Super Highway), Caloocan, Pasay, Parañaque, Las Piñas, Muntinlupa, Valenzuela, Navotas and Malabon, all in Metro Manila; the cities of Cavite,Bacoor and Imus, and the towns of Kawit, Noveleta and Rosario, all in Cavite Province.
IN PHOTO: Before and after the repair of the primary pipe along Kaingin Road