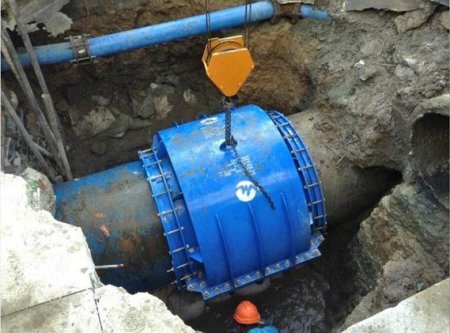 West Zone concessionaire Maynilad Water Services, Inc. (Maynilad) repaired 22,560 leaks in the first half of 2013, bringing its total leak repairs to 179,016 since its re-privatization in 2007. The recently repaired leaks were located mostly in Quezon City, Valenzuela City, Paranaque City, Muntinlupa City and Las Piňas City.
This year, Maynilad set aside P428 million for its leak repair operations to further bring down its water losses. As of June 2013, Maynilad's Non Revenue Water (NRW) level was at 38 %, compared to 66% in 2006.
Maynilad also registered a significant improvement in its leak repair operations. In 2007, it took the water company an average of 16 days to repair a leak. Today, it only takes Maynilad an average of five days to repair a leak.
"Leaks in the distribution line serve as possible entry points of impurities in the water, especially during the rainy season. Pro-active leak detection and speedy repair of reported leaks are important to prevent water contamination and in reducing water losses," said Maynilad President and CEO Ricky P. Vargas.
Maynilad also uses several state-of-the-art leak detection technologies to detect leaks in its distribution system that include the Sahara® mobile leak detection system, Aquascan Trunk Main (TM) leak noise correlator, JD7 LDS2010 "Investigator" CCTV leak noise correlator. Maynilad is the first water company in the Philippines and even in Asia to tap these technologies.
Maynilad is the largest private water concessionaire in the Philippines in terms of customer base.  It is a concessionaire of the MWSS for the West Zone of the Greater Manila Area, which is composed of the cities of Manila (all but portions of San Andres & Sta. Ana), Quezon City (west of San Juan River, West Avenue, EDSA, Congressional, Mindanao Avenue, the northern part starting from the Districts of the Holy Spirit & Batasan Hills), Makati (west of South Super Highway), Caloocan, Pasay, Parañaque, Las Piñas, Muntinlupa, Valenzuela, Navotas and Malabon all in Metro Manila; the cities of Cavite, Bacoor and Imus, and the towns of Kawit, Noveleta and Rosario, all in Cavite Province.PHOTO: Maynilad leak repair operations in a primary line along D. Tuazon, Quezon City.