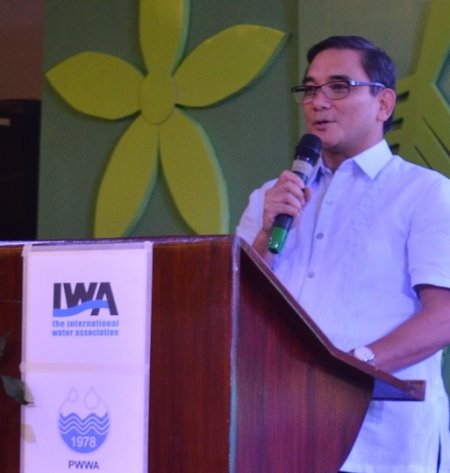 Maynilad Water Services, Inc. (Maynilad) President and CEO Ramoncito S. Fernandez was Keynote Speaker at the recently held Global Water Safety Conference & Exhibition in Puerto Princesa City, Palawan.
In his speech, Fernandez talked about the formulation in 2007 of the Maynilad Water Safety Plan (WSP), which is the first WSP in the Philippines. A WSP details steps in ensuring the safety of drinking water from catchment to the customers' faucet, including risk assessment and contingency procedures in case of water contamination.
The Maynilad WSP—lauded as one of the most comprehensive in the world by the World Health Organization (WHO), Australian Agency for International Development, World Bank, and the International Water Association (IWA)—was used as a model for the formulation of WSPs of other water districts in the Philippines and in countries comprising the Western Pacific Region.
"The Maynilad WSP paved the way for improvements in our operations. It enabled us to institute changes in our infrastructure, treatment processes, and technology choices to make our operations climate change-proof," Fernandez said, stressing that a WSP is essential especially for the growing number of regions now feeling the crunch of water scarcity.
The first Global Water Safety Conference & Exhibition was organized by the Philippine Water Works Association (PWWA) in collaboration with IWA, WHO and the Department of Health (DOH).