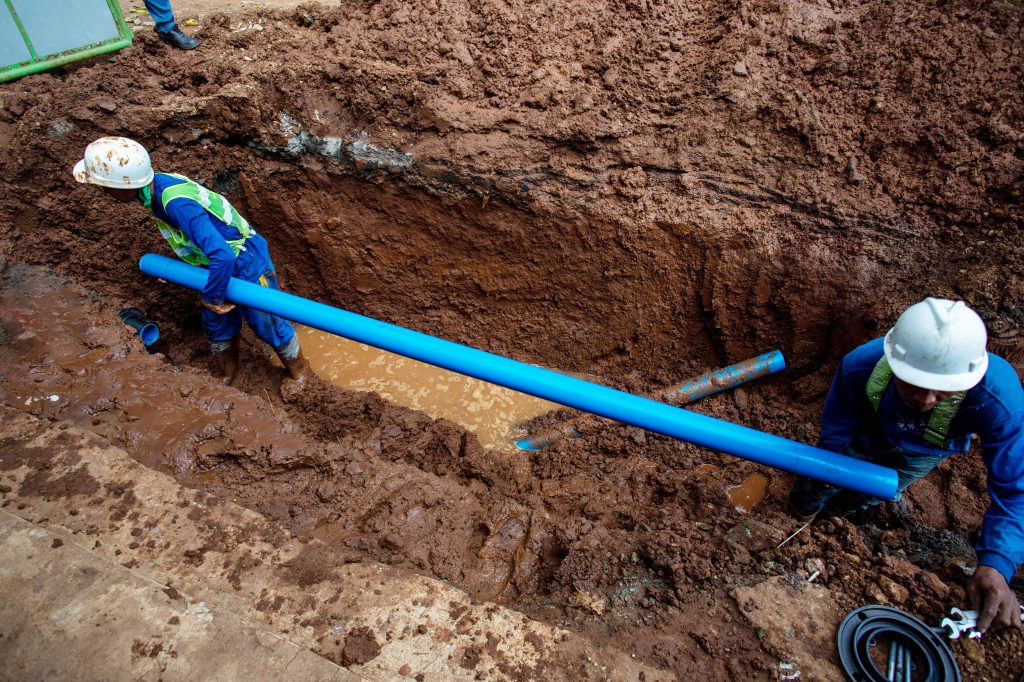 West Zone concessionaire Maynilad Water Services, Inc. (Maynilad) plugged 22,500 pipe leaks in 2020, bringing total leaks repaired to almost 300,000 since its re-privatization in 2007 when it inherited one of the oldest pipe networks in Asia.
The Manuel V. Pangilinan-led water company spent around Php189 million in 2020 alone to repair pipe leaks, most of which were found on secondary and primary lines in Quezon City, Parañaque, and Muntinlupa.
Some of these leaks were not visible aboveground, requiring the use of state-of-the-art technology—such as the Sahara® mobile leak detection system—to isolate and detect before repairs could be implemented. The Sahara® system accurately detects leaks, pockets of trapped gas, and structural defects in water lines. Maynilad is reportedly the first Asian water utility company to use such technology.
Active leakage control is a vital component of Maynilad's Non-Revenue Water (NRW) Management Program, which seeks to bring down physical and commercial water losses. Other initiatives under this program include the replacement of old pipe segments and meters, conduct of anti-water pilferage activities, installation of pressure-regulating valves, and establishment of District Meter Areas.
"Notwithstanding pandemic-related restrictions, we continue to deploy field personnel to sustain our leak detection and repair activities. The more leaks we are able to repair, the more we can improve water pressure in the pipelines," said Maynilad Chief Operating Officer Randolph T. Estrellado.
Maynilad currently serves around 9.8 million people and is the largest private water concessionaire in the Philippines in terms of customer base. It is the agent and contractor of the Metropolitan Waterworks and Sewerage System (MWSS) for the West Zone of the Greater Manila Area, which is composed of the cities of Manila (certain portions), Quezon City (certain portions), Makati (west of South Superhighway), Caloocan, Pasay, Parañaque, Las Piñas, Muntinlupa, Valenzuela, Navotas and Malabon all in Metro Manila; the cities of Cavite, Bacoor and Imus, and the towns of Kawit, Noveleta and Rosario, all in Cavite Province.