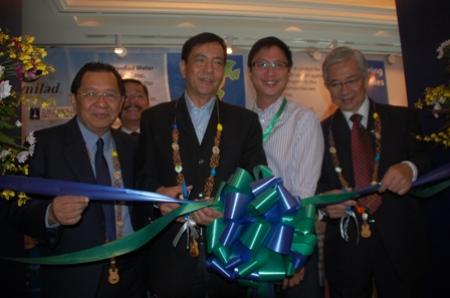 Maynilad Water Services, Inc. (Maynilad) joined the 1,000 water sector decision makers who converged in Cebu City to participate in the 33rd National Convention of Philippine Association of Water Districts (PAWD) held this month.
The convention, which had the theme "Sustainable water supply and sanitation in challenging times," aimed to come up with solutions to critical issues such as the stability of water supply, pollution, and climate change.
As a total solutions water company, Maynilad has been sharing its expertise with water districts in its effort to provide more people with reliable water and wastewater services.
In the photo, the ribbon-cutting ceremony to officially open Maynilad's booth at the convention was led by (from left) PAWD president Nestor Villasin, Cebu City mayor Michael Rama, Maynilad SVP for Commercial and Marketing Patrick Gregorio, and PAWD chairman Edwin Makasiar.