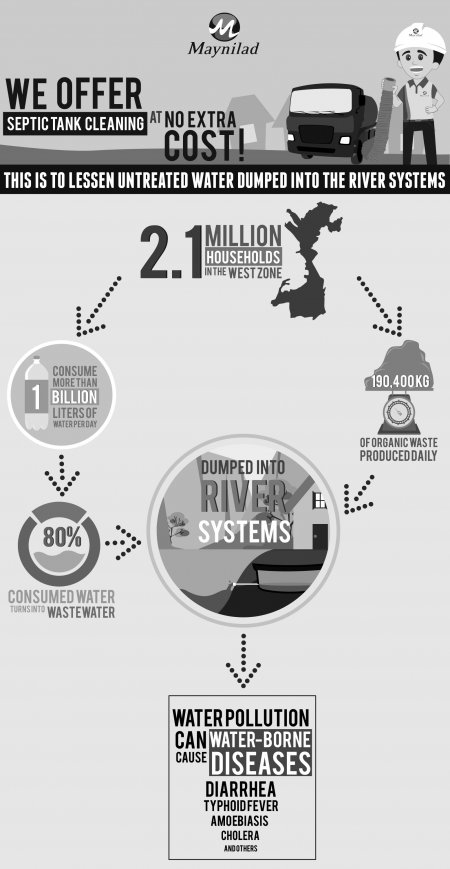 This January, Maynilad will offer septic tank cleaning services to its customers in select parts of Quezon City and Parañaque at no extra cost.
Maynilad customers at Barangays Batasan Hills, Commonwealth, Holy Spirit, Payatas and Sta. Monica in Quezon City may avail of this cleaning service, which normally costs around P3,000 per truck.
In Parañaque, customers in United Hills in Barangay San Martin de Porres may also avail of this service.
Maynilad President Victorico P. Vargas urged the company's customers to avail of the septic tank cleaning. "Aside from protecting the health of their family and community, they also help protect the environment," he said.
Maynilad customers interested in availing of the company's septic tank cleaning service may call the Maynilad Hotline 1626 to inquire regarding the requirements and procedures. Additional information regarding Maynilad and its services is also available at www.mayniladwater.com.ph.