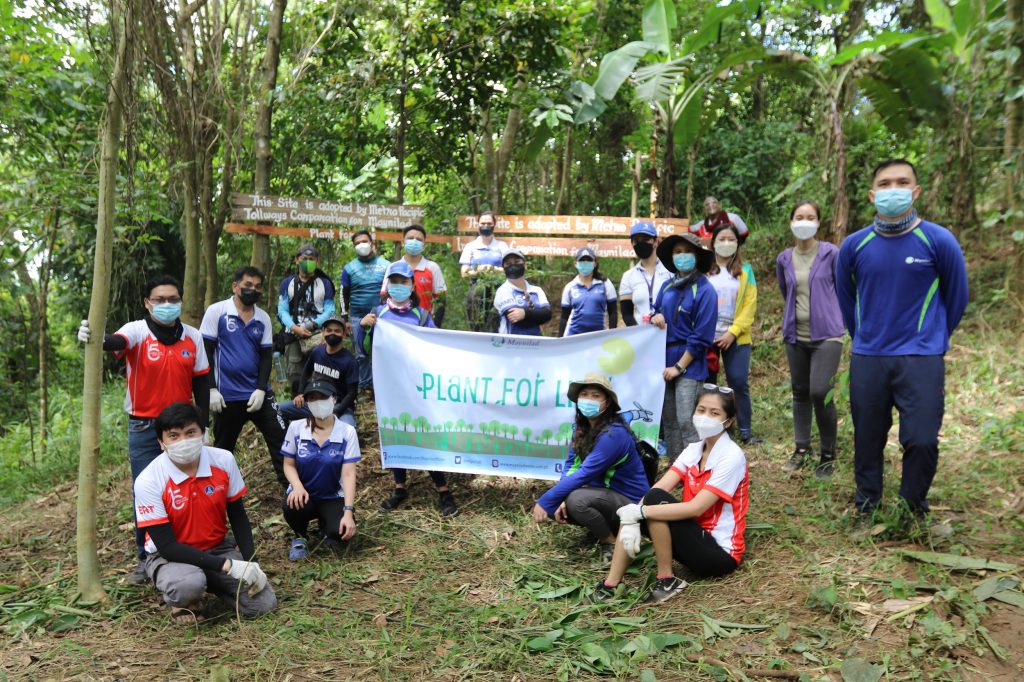 Around 13,000 tree saplings were recently planted at the Ipo watershed as West Zone concessionaire Maynilad Water Services, Inc. (Maynilad) joined hands with other companies in the MVP Group to reforest 32 hectares of denuded forestlands in Bulacan.
Metro Pacific Investments Corp. (MPIC), Metro Pacific Tollways Corp. (MPTC), and Light Rail Manila Corp. (LRMC) signed up for Maynilad's "Plant for Life" reforestation program by adopting 32 hectares of planting sites at Barangay Karahume in San Jose del Monte, Bulacan. This area is within the Ipo Watershed whose tributaries flow to the Ipo Dam, which supplies raw water for consumers in Metro Manila and nearby provinces. Employees from these MVP companies partnered with community volunteers in planting endemic species of trees, such as malaruhat, kupang and batino, at the Ipo Watershed.
"Plant for Life" is Maynilad's flagship environmental conservation program that rallies volunteers from government agencies, private companies and other organizations to help recover denuded forestlands through the planting of trees. Since the program's inception in 2007, more than 700,000 trees have already been planted over 630 hectares of vital watersheds. Maynilad also partners with the local community to help maintain the planted saplings to ensure high survival rate.