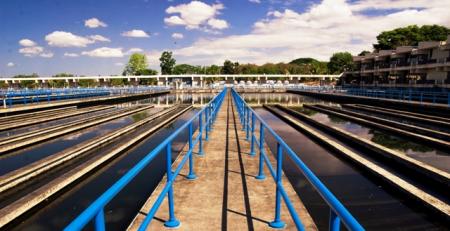 West Zone concessionaire Maynilad Water Services Inc.'s La Mesa Water Treatment Plants (WTPs) successfully passed the most recent surveillance review of its Integrated Management System (IMS).
The IMS certification confirms that the two water treatment plants' systems and procedures in Quality Management (ISO 9001:2008), Environment Management (ISO 14001:2004) and Occupational Safety and Health Management (OHSAS 18001:2007) meet stringent, international standards. The audit was conducted by independent auditing body TUV SUD PSB Philippines, Inc.
The audit revealed zero non-conformance for the La Mesa WTPs and two positive comments. The TUV SUD auditors likewise acknowledged improvements at the two WTPs, which include CAPEX projects such as sludge removal, laboratory renovation, and aesthetic improvement of the facility's offices and offices in line with Maynilad's rebranding initiatives. The two WTPs can produce 2,460 million liters of safe, potable water a day for Maynilad's 7 million customers.
Maynilad's Dagat-dagatan and Tondo Sewerage Treatment Plants (STPs) are also IMS certified. With four IMS-certified facilities, Maynilad customers are guaranteed that the company meets global standards in water purification, sewerage treatment processes, and plant protocols.
Maynilad Water Services, Inc. is owned and managed by DMCI-MPIC Water Company, Inc. (DMWCI), a joint venture between Metro Pacific Investments Corporation (MPIC) and DMCI Holdings, Inc. (DMCIHI). The water concessionaire serves 17 cities and municipalities in the West Zone.