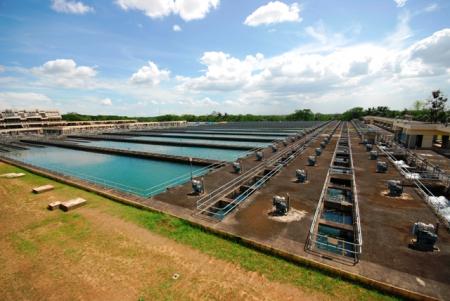 Maynilad's La Mesa Treatment Plants 1 and 2, which produce 2,460 million liters of potable water a day for the water concessionaire's almost 7 million customers, are now Integrated Management Systems-(IMS) certified facilities.
The IMS certification confirms that the two water treatment plants' systems and procedures in Quality Management (ISO 9001:2000), Environment Management (ISO 14001:2004) and Occupational Safety and Health Management (OHSAS 18001:2007) meet stringent, international standards.
The IMS certification of LMTP 1 and 2 came on the heels of the accreditation of two other Maynilad facilities this year, namely the Dagat-dagatan Sewerage and Septage Treatment Plant last March and the Tondo Sewerage Treatment Plant last November.
Since LMTP 1 and 2 attained ISO 9001:2000 and the Dagat-dagatan Plant received both ISO 9001:2000 and 14001:2004 in 2007, an IMS working team composed of members from different Maynilad operations and support departments have been working to integrate the plants' management systems and prepare the four facilities for the IMS onsite appraisal done by independent auditing body TUV SUD PSB Philippines.
With four IMS-certified facilities, Maynilad customers are guaranteed that the company meets global standards in water purification, sewerage treatment processes, and plant protocols.
Maynilad Water Services, Inc. is owned and managed by DMCI-MPIC Water Company, Inc. (DMWCI), a joint venture between Metro Pacific Investments Corporation (MPIC) and DMCI Holdings, Inc. (DMCIHI). The consortium took control of Maynilad on January 24, 2007.