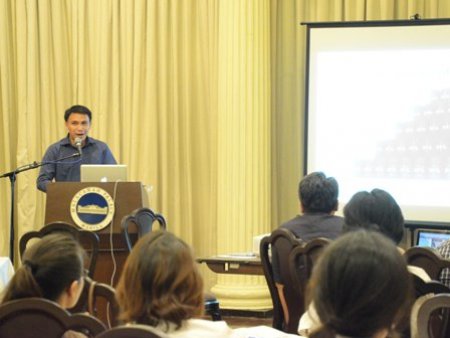 Engineers Jeffrey Ojena, Jeremy Montemayor and Erwin Batalla of Maynilad Water Services, Inc. (Maynilad) recently developed a clean energy innovation that landed them in the winners' circle of IdeaSpace national search for the best technology-based ideas for commercial development.
Called "Power Generating Rumble Strips" (PGRS), the entry bested over 700 business ideas submitted from all over the country. The PGRS involves the development of rumble strips on roads into a means for harvesting energy from moving vehicles.
Aside from serving as a road safety feature, PGRS can harvest residual kinetic energy from a moving vehicle and convert it to electrical energy. In theory, the PGRS can sustain the power requirement of the NLEX Balintawak toll plaza for 24 hours, as it can provide about 12,000 kilowatt hour (kwh) of electricity per month from 12 sets of rumble strips.
The PGRS can benefit the environment since it will utilize clean energy compared to conventional power plants that use fossil fuels.
As winners of the IdeaSpace competition, the three Maynilad engineers will receive a development grant of P500,000 spread out over six months, mentorship from top business professionals, intensive training on starting a business, and assistance on legal and government matters.
The Maynilad engineers recently joined the "Design Thinking for Climate Change and Sustainability 2013 Conference" in Malacañan Palace to present their green innovation along with other scientists, government leaders and non-profit groups. A Canada-based media outfit has also contacted the engineers for a possible feature in their network.

IN PHOTO: Engr. Jeremy Montemayor, leader of the Maynilad team whose "Power Generating Rumble Strips" entry won in the IdeaSpace national competition, presents their clean energy innovation during the "Design Thinking for Climate Change and Sustainability 2013 Conference" held at the Malacañan Palace.