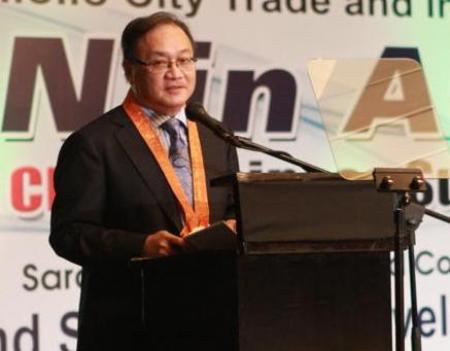 Maynilad Water Services, Inc. (Maynilad) Chairman of the Board Manuel "Manny" V. Pangilinan recently addressed an audience of Iloilo business leaders and executives at the 1st Iloilo City Business Summit. Pangilinan expounded on the theme of "Revitalizing Struggling Businesses to Succeed in Today's Competitive Market" by sharing his expertise in transformative management.
In his speech, Pangilinan shared that, "Whatever your starting point might be, it is important to begin with understanding how the local economy and the environment work, and with that understanding, craft a vision, then build actionable plans."
Pangilinan also highlighted how Metro Pacific Investments Corporation invests in specific businesses which offer significant returns to shareholders and improve the lives of people by focusing on Maynilad's turnaround story.
"Maynilad was in a precarious situation when we took over in 2007. It was deep in debt, non-revenue water (NRW) was dismally high, and cash was tight. All this, after 10 years of operation," said Pangilinan. "We were able to turn the company around in its first year. Now, NRW is at its lowest, revenue and profit will be at historic highs this year. Maynilad generated employment for over 100,000 workers because of its many service improvement projects," he added.
The 1st Iloilo Summit brought together around 500 business leaders, academics, and economic development officers of local governments in Western Visayas to provide a venue for generating ideas on how to make Iloilo City a prime trade and investment destination.