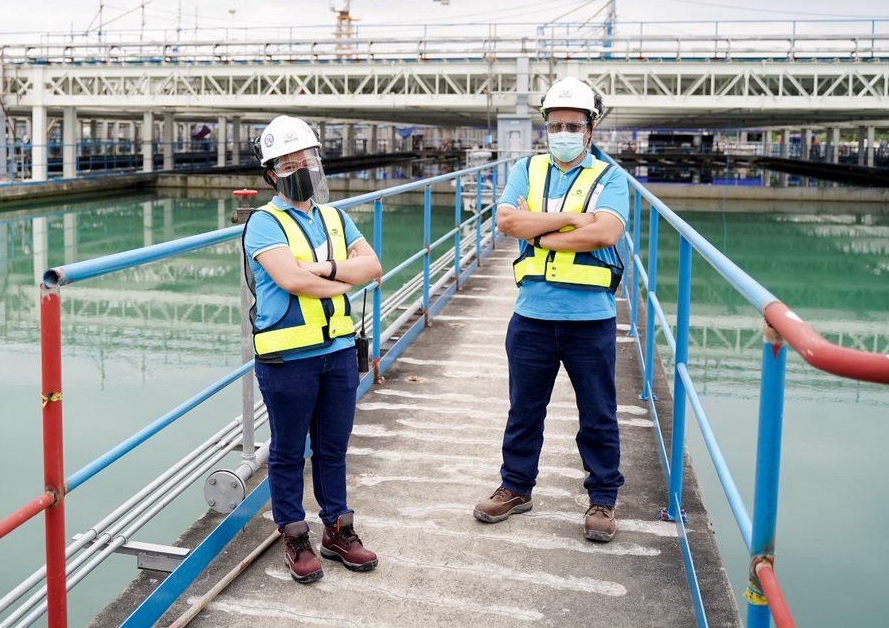 West Zone concessionaire Maynilad Water Services, Inc. (Maynilad) earned a Gold Level accreditation from United Kingdom-based Investors in People (IiP)—a globally recognized institution that sets the mark for people management excellence. This makes Maynilad the first and only water company in the Philippines with an IiP gold accreditation.
Maynilad was given a Gold Level Status after it earned scores that are above the global average in the independent IiP survey, which measures an organization's performance on nine indicators namely: Leading and inspiring people, living the organization's values and behaviors, empowering and involving people, managing performance, recognizing and rewarding high performance, structuring work, building capability, delivering continuous improvement, and creating sustainable success.
In fact, Maynilad ranked 18th out of the 1,054 organizations that were assessed worldwide. Meanwhile, Maynilad ranked 1st among the 11 assessed organizations with its sector.
The water company first vied for an IiP accreditation in 2017 when it earned a standard accreditation. This year, following improvements in its people management programs, Maynilad gained a Gold Level accreditation, surpassing the Silver Level and thus joining the roster of 15 Gold Level IiP-accredited companies in the Philippines.
"Maynilad remained resilient in the face of recent regulatory and operational challenges, mainly because of our people's unwavering commitment to public service. We will continue to support and empower our employees, knowing as we do that they are the driving force behind our continued success," said Maynilad President and CEO Ramoncito S. Fernandez.
An IiP accreditation confirms that a company's people management initiatives are benchmarked against international standards and best practices. IiP defines what makes organizations a great employer that leads and supports people for sustainable growth. It has over 10,000 accredited organizations in 78 countries around the world.
Maynilad is the largest private water concessionaire in the Philippines in terms of customer base. It is a concessionaire of the Metropolitan Waterworks and Sewerage System (MWSS) for the West Zone of the Greater Manila Area, which is composed of the cities of Manila (certain portions), Quezon City (certain portions), Makati (west of South Super Highway), Caloocan, Pasay, Parañaque, Las Piñas, Muntinlupa, Valenzuela, Navotas and, Malabon, all in Metro Manila; the cities of Cavite, Bacoor and Imus, and the towns of Kawit, Noveleta, and Rosario, all in Cavite Province.