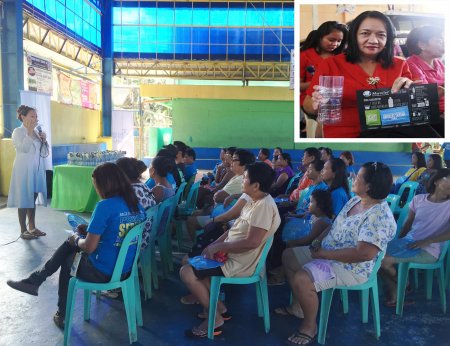 West Zone concessionaire Maynilad Water Services, Inc. (Maynilad) holds a series of anti-dengue workshops for some 1,000 families to help curb dengue cases in Metro Manila with the use of a simple Do-It-Yourself Anti-Dengue Mosquito Trap.
Together with the Department of Health (DOH) and Y&R Philippines, Maynilad is visiting 10 barangays in Muntinlupa, Parañaque and Quezon City to teach families how to prepare the Anti-Dengue Mosquito Trap, which uses items commonly found in households—a recycled plastic bottle filled with a mixture of water, brown sugar and yeast that attracts and kills mosquitoes. The workshops are being conducted in barangays with high incidences of dengue cases.
The World Health Organization declared Dengue as the fastest-spreading tropical disease in the world, infecting an estimated 90 million people in more than 128 countries.
The Anti-Dengue Mosquito Trap was honored with a Bronze Lion in 2014 during the Lions Health Awards held in Cannes, France.