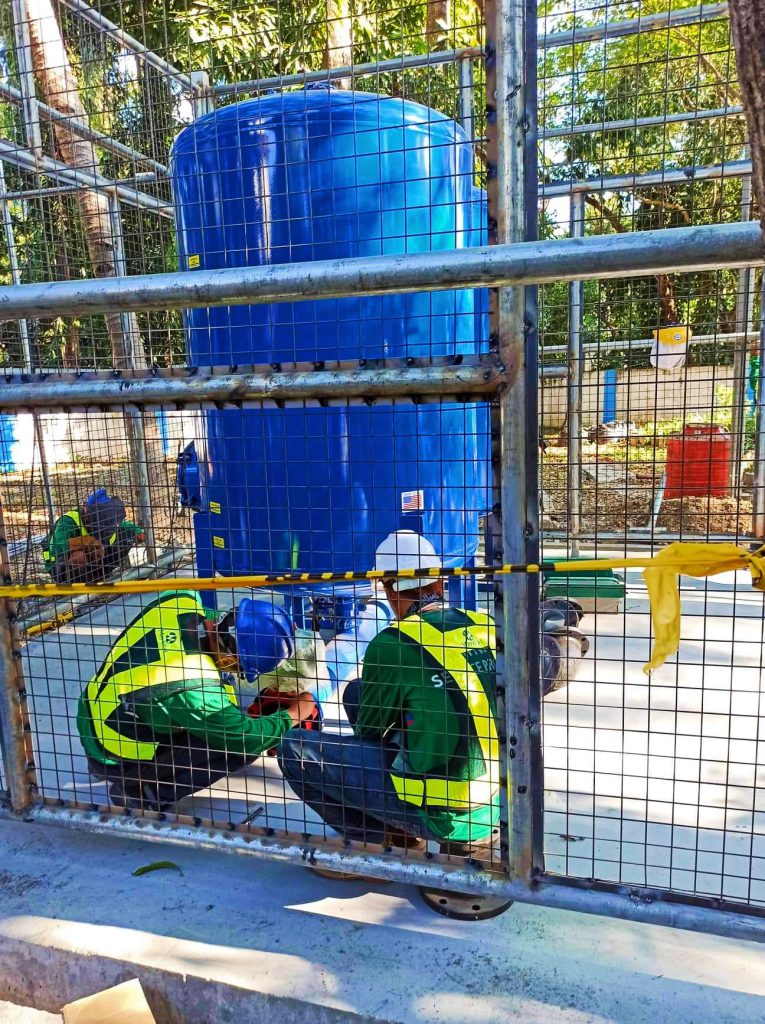 West Zone concessionaire Maynilad Water Services, Inc. (Maynilad) is facilitating the implementation of its various supply augmentation projects, which will produce around 163 million liters per day (MLD) of additional water supply from alternate sources within the year.
These supply augmentation projects, which are being done in preparation for El Niño, include the reactivation of 45 deep wells across the West Zone, commissioning of two modular treatment plants in Cavite, tapping of additional cross-border points with Manila Water, construction of an auxiliary filtration system at Putatan Water Treatment Plant, and production of an initial 50 MLD from its new water treatment plant in Poblacion, Muntinlupa.
The additional supply to be generated from these projects will help to improve supply reliability for some 700,000 Maynilad customers in parts of Manila, Parañaque, Pasay, Muntinlupa, Las Piñas, and Cavite.
"As these supply augmentation projects gradually come on stream over the course of the year, we should be able to generate more water supply for distribution to customers. This will cushion the impact of any supply constraints that may arise once the effects of El Niño are felt by the latter part of this year," Maynilad President and CEO Ramoncito S. Fernandez said.
Besides projects that will yield additional supply from alternate sources, Maynilad also expects to recover more water for distribution through its Non-Revenue Management Program that covers active leakage control, selective pipe replacements, and closure of illegal connections, among other activities.
Maynilad is the largest private water concessionaire in the Philippines in terms of customer base. It is the concessionaire of Metropolitan Waterworks and Sewerage System (MWSS) for the West Zone of the Greater Manila Area, which is composed of the cities of Manila (certain portions), Quezon City (certain portions), Makati (west of South Super Highway), Caloocan, Pasay, Parañaque, Las Piñas, Muntinlupa, Valenzuela, Navotas and Malabon all in Metro Manila; the cities of Cavite, Bacoor and Imus, and the towns of Kawit, Noveleta and Rosario, all in Cavite Province.
PHOTO CAPTION: The photo shows Maynilad contractors preparing a new deep well in Muntinlupa for energization. This is one of the 45 deep wells that Maynilad will activate, as part of its supply augmentation measures to gear up for El Niño.