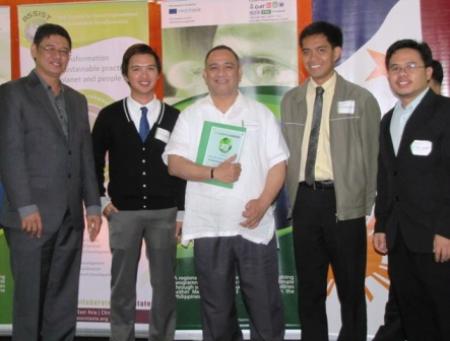 Maynilad Water Services, Inc. (Maynilad) was recently given recognition for successfully implementing environment-friendly measures within its organization by the Green Philippines Islands of Sustainability (GPIoS) through the ECOSWITCH Awards.
The GPIoS is a project funded by the European Union (EU)'s SWITCHAsia Program, which seeks to contribute to the improved environmental and sustainable industrial development of Metro Manila and the CALABARZON region.
Maynilad was cited for making its operations more effective and efficient through lean strategies such as the reduction of energy consumption, management of waste, and optimization of raw material use within the organization. These moves not only saved on operational costs but also contributed to environmental protection through reductions in waste and carbon emissions.
"In order to become a greener company, we continue to develop and implement long-term environmental conservation efforts. This award is a testament of Maynilad's commitment to do our part to conserve our resources," Maynilad President and CEO Ricky Vargas said.

IN PHOTO: Maynilad Quality, Environment, Safety and Health SAVP Francisco Arellano (third from left) receives the ECOSWITCH Award. With him in the photo are (L-R) Department of Environment and Natural Resources (DENR) – Environmental Management Bureau (EMB) Assistant Director Engr. Gilbert Gonzales, Maynilad Environmental Specialist John Emmanuel Martinez, Maynilad Integrated Management Specialist Kris Catangcatang, and Philippine Business for the Environment (PBE) Deputy Executive Director Bonar Laureto.