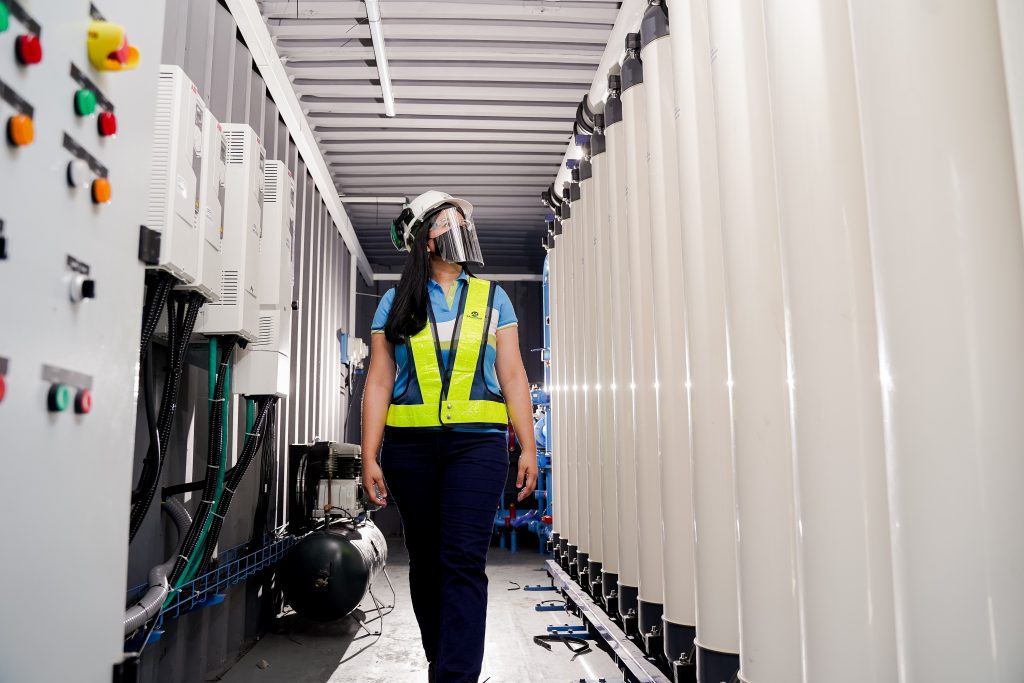 West Zone concessionaire Maynilad Water Services, Inc. (Maynilad)'s energy efficiency was recently recognized by the Clean Energy Ministerial (CEM), a global forum that promotes policies and programs to advance clean energy. Maynilad is the lone award recipient from the Philippines.
Maynilad earned the Energy Management Insight Award for its excellent implementation of an energy management system (EnMS) based on ISO 50001:2018 — the international standard for structured monitoring of energy utilization and performance.
The water company's efforts to enhance the energy efficiency of several treatment plants and pumping stations led to significant reductions in greenhouse gas emissions and other related environmental impacts. It also enabled the company to register savings in energy consumption and operational expenses.
"We are happy to receive this recognition, as it reinforces our carbon sequestration initiatives geared toward attaining Net-Zero Carbon by year 2037," said Maynilad President and CEO Ramoncito S. Fernandez.
Maynilad is among the 28 organizations worldwide that received the award. It received the same recognition from CEM in 2017.
"We greatly thank all our awardees for helping us to showcase the transformative changes that are essential to a sustainable economic and environmental future. Maynilad's energy management leadership is important at this critical time as analysis shows that implementation of ISO 50001 across the commercial and industrial sectors globally could drive cumulative energy savings of approximately 105 exajoules by 2030, saving nearly $700 billion in energy costs and avoiding 6,500 million metric tons of CO2 emissions," said United Nations Industrial Development Organization-Department of Energy Director Tareq Emtairah.
Maynilad is the largest private water concessionaire in the Philippines in terms of customer base. It is a contractor of the Metropolitan Waterworks and Sewerage System (MWSS) for the West Zone of the Greater Manila Area, which is composed of the cities of Manila (certain portions), Quezon City (certain portions), Makati (west of South Super Highway), Caloocan, Pasay, Parañaque, Las Piñas, Muntinlupa, Valenzuela, Navotas and Malabon all in Metro Manila; the cities of Cavite, Bacoor and Imus, and the towns of Kawit, Noveleta and Rosario, all in Cavite Province.