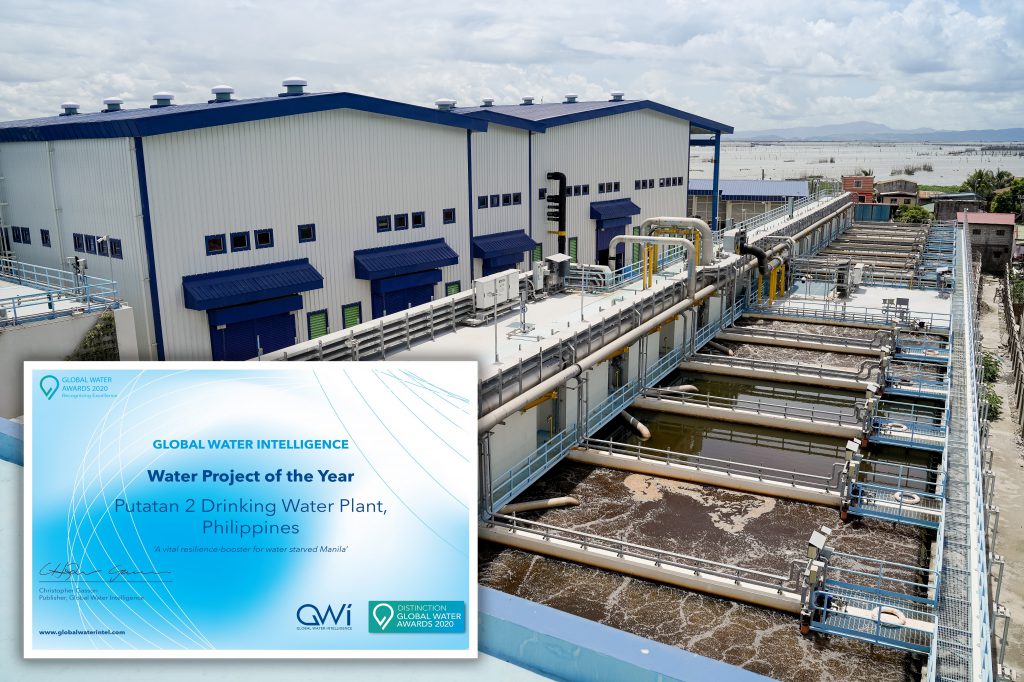 The Putatan Water Treatment Plant 2 (PWTP 2) of West Zone concessionaire Maynilad Water Services, Inc. (Maynilad) was recently conferred an award of distinction under the "Water Project of the Year" category of the Global Water Awards 2020. 
The Global Water Awards recognize the most important achievements in the international water industry. Nominations are shortlisted by a panel of industry experts, and the winners are voted for by the international water community.
Maynilad's PWTP 2 is the lone awardee from the Philippines.
PWTP 2, Maynilad's second facility to tap Laguna Lake as raw water source, gained recognition for its crucial role in addressing water security in Metro Manila. The facility was built to help moderate over-dependence on Angat Dam, as well as expand water service to Maynilad customers in the southern part of its West Concession area. With a production capacity of 150 million liters per day, PWTP 2 is equipped with state-of-the-art technologies that enable it to produce potable water despite the variability of the lake water's quality.
"This recognition confirms that our projects stand side-by-side with the best water initiatives in the world. We are truly honored for this acknowledgement from the global water community," said Maynilad President and CEO Ramoncito S. Fernandez. Organized by the Global Water Intelligence, the Global Water Awards reward initiatives in the water, wastewater and desalination sectors that are moving the industry forward through improved operating performance, innovative technology adoption, and sustainable financial models.