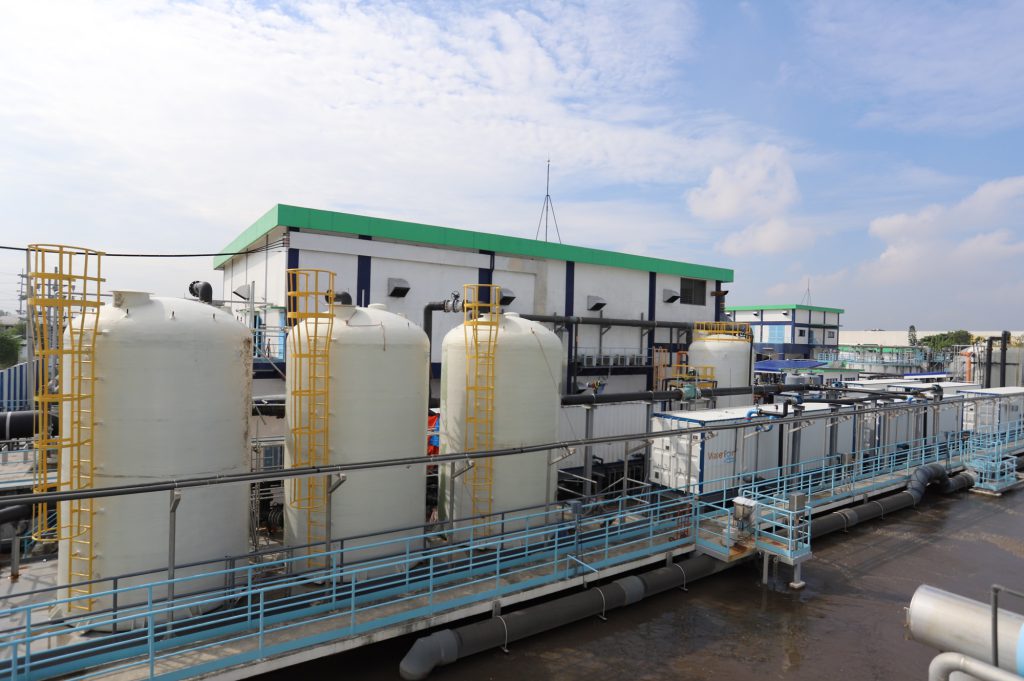 West Zone concessionaire Maynilad Water Services, Inc. (Maynilad) recently started the piped-in distribution of its New Water—or potable supply sourced from treated used water—to two barangays in Parañaque City following its receipt of a Conditional Operational Permit (COP) from the Department of Health (DOH) Metro Manila Center for Health Development.
The COP was issued by the DOH after New Water passed a series of tests that proved its adherence to the Philippine National Standards for Drinking Water (PNSDW) and squarely met the World Health Organization (WHO) guidelines on potable reuse. The permit is valid for 12 months, and will be changed to a permanent permit once Maynilad consistently meets all the conditions set in the COP on the supply of New Water within the period, under the strict monitoring of DOH. Prior to the COP issuance, New Water has already been given a Certificate of Potability by the Parañaque City Health Office.
Maynilad's New Water is the first implementation of potable water reuse in the Philippines.
"The DOH's issuance of a permit to commence piped-in distribution of New Water is a major milestone for the local water industry, as this is the first time that recycled water will be tapped as an alternative supply source to address water shortages," said Maynilad President and CEO Ramoncito S. Fernandez, noting that the recycling of water for potable use is a practice that has been in place for decades in other countries, such as Singapore, Namibia, and parts of the United States.
Maynilad's Php450-million "New Water Treatment Plant" gets the treated used water discharged by its Parañaque Water Reclamation Facility and converts it to drinkable water supply. The facility's 10-MLD (million liters per day) output is blended with the supply produced by the company's La Mesa Treatment Plants before conveyance to Barangays San Isidro and San Dionisio in Parañaque City.
Fernandez said that Maynilad is eyeing to construct four more "New Water Treatment Plants" by 2025, which will get treated used water from the company's sewage treatment plants in Pasay, Muntinlupa, Parañaque, and Valenzuela.
Maynilad is the largest private water concessionaire in the Philippines in terms of customer base. It is the concessionaire of the Metropolitan Waterworks and Sewerage System (MWSS) for the West Zone of the Greater Manila Area, which is composed of the cities of Manila (certain portions), Quezon City (certain portions), Makati (west of South Super Highway), Caloocan, Pasay, Parañaque, Las Piñas, Muntinlupa, Valenzuela, Navotas and Malabon all in Metro Manila; the cities of Cavite, Bacoor and Imus, and the towns of Kawit, Noveleta and Rosario, all in Cavite Province.