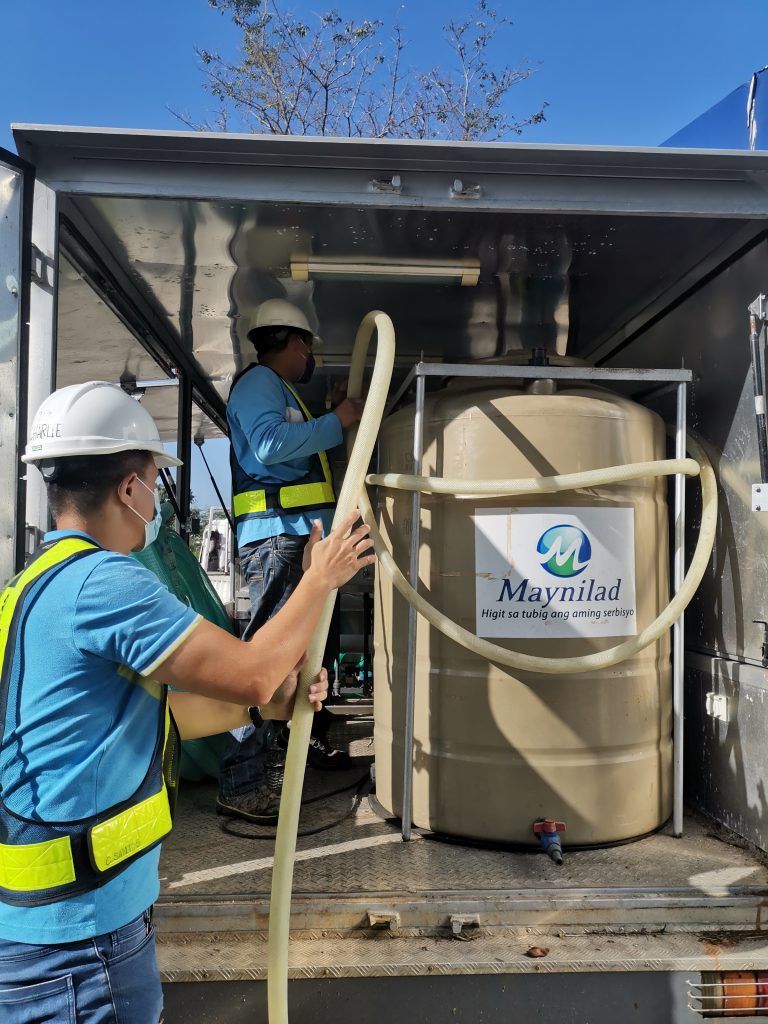 The photo shows Maynilad engineers preparing one of four mobile water treatment plants (MTP) that will be deployed to areas in Bohol and Cebu heavily affected by Typhoon Odette.
Maynilad's MTP uses reverse osmosis and chlorination technology to remove bacteria and contaminants from any water source, such as rivers or floodwater. It can produce a total of 43,000 gallons of water per day—enough to meet the daily drinking requirements of more than 80,000 people.
The water company is also sending personnel to the affected provinces to operate the MTPs.
Besides the deployment of MTPs, Maynilad donated Php6.5 million cash aid for Typhoon Odette survivors through the Philippine Disaster Resilience Foundation and One Meralco Foundation, and also provided around 10,000 bottled water to the provinces of Cebu, Bohol, Palawan and Surigao del Norte.
"We are sending potable water to address the immediate need for it, but we will also extend sustainable support so these provinces can work toward full rehabilitation," said Maynilad President and CEO Ramoncito S. Fernandez.