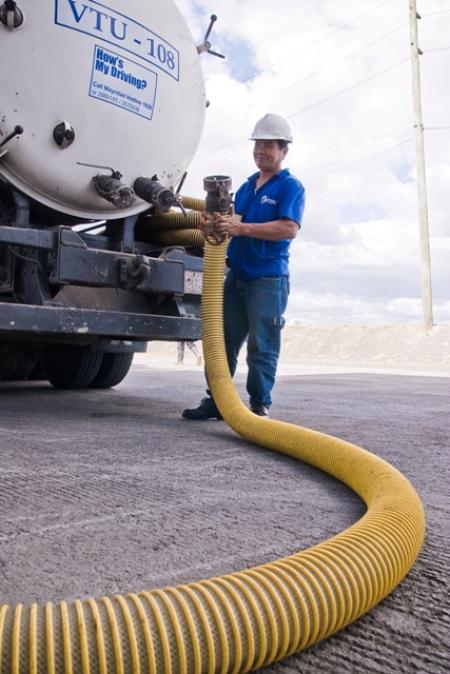 This February, Maynilad will offer septic tank cleaning services to its customers in select parts of Manila, Quezon City, Caloocan, Valenzuela, Malabon, Manila, Las Piñas, Parañaque, and Cavite City at no extra cost.
Maynilad customers in Brgys. 702, 704 – 707, 710 – 711, 714 and 726 at District 5 in Malate, Manila; Mapayapa Village 2 at Brgy. Commonwealth in Quezon City; Parkview Heights Subdivision, Brgy. 35 JP Rizal at Maypajo, Brgy. 167 of Zone 15 Llano, and Celina Homes 2 in Caloocan City; Sta. Lucia Village, Skyline Subd., Francisco Subd. and Zenaida Subd. in Valenzuela City; and Brgy. Longos in Malabon City may avail of this cleaning service, which normally costs around P2,500 per truck.
In the South, Maynilad customers in Veraville Executive Subd., Agro 1 & 2, Moonwalk Village, Golden Acres, Rainbow 3 & 4, Metrocor Homes Area A & B, Del-Nor Subd., Doña Leoncia Subd, Mikesell Subd and St. Scholastica at Brgy. Talon 5 in Las Piñas City; Everlasting Subd., Talon Village and Equitable Village at Brgy. Talon 4 also in Las Piñas City; Maywood 2 and Camella 4 Subds. in Parañaque City; and Brgys. 40, 42, 43, 52 & 53 at San Antonio, and Brgys. 1 – 7 at Dalahican in Cavite City may also avail of this service.
Maynilad President Victorico P. Vargas urged the company's customers to avail of the septic tank cleaning. "Aside from protecting the health of their family and community, they also help protect the environment," he said.
Maynilad customers interested in availing of the company's septic tank cleaning service may call the Maynilad Hotline 1626 to inquire regarding the requirements and procedures. Additional information regarding Maynilad and its services is also available at www.mayniladwater.com.ph.
PHOTO CAPTION: Maynilad customers who want to protect their health and care for the environment can contact the West zone concessionaire for the septic tank cleaning service.