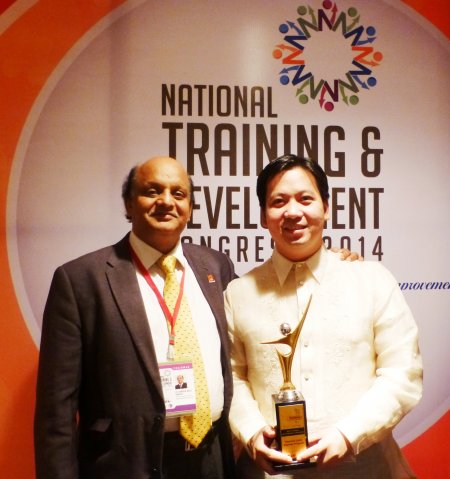 West Zone concessionaire Maynilad Water Services, Inc. (Maynilad) recently won in the National Training and Development Awards held in Mumbai, India. The company was awarded under the Best Change Management Program for its Maynilad Cadet Engineer Program (CEP).
Under its new owners, Maynilad enhanced and re-launched CEP to attract, develop and retain engineers who could rise to the challenge of transforming water services for millions of Filipinos. The Maynilad CEP is a six-month-long training program that facilitates the holistic development of every cadet engineer.
The trainings are anchored on Maynilad's core, leadership and functional competency frameworks to ensure that the trainings cadets receive are aligned with the company's vision, mission and corporate values; and relevant to what would be their specific functions after graduating from the Program.
The award is organized by the Human Resources Development (HRD) Management Committee of the World HRD Congress. It gives public recognition for achievements in training and development to individuals and companies.
PHOTO: Dr. Chandra Mauli Dwiveli, President and Global Head for Human Resources and Corporate Social Responsibility of Datamatics Global Services Ltd., awards the trophy to Maynilad Head of Training and Development Mitchie Arcaina during the ceremonies held at the Taj Lands End, Mumbai, India.