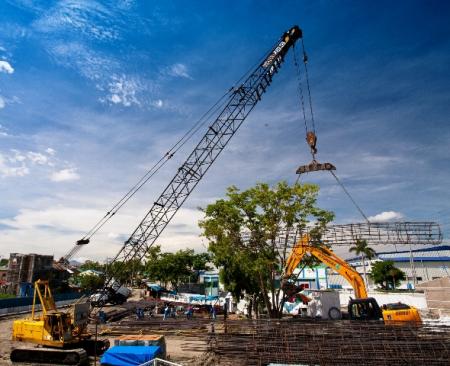 Maynilad Water Services, Inc. (Maynilad), the private water concessionaire for the West Zone, has generated approximately 87,000 since its new owners took over the company.
Since Metro Pacific Investments Corporation and DMCI Holdings, Inc. took over Maynilad in 2007, the company has spent almost P23 billion to replace old pipes, upgrade water facilities, expand its distribution network, and develop new water sources. This required the employment of nearly 87,000 people, including those hired by contractors and suppliers that rely on Maynilad as their major client.

"This is one of the ways we contribute to nation building. We provide safe drinking water to our customers, stimulate the economy by supplying reliable and affordable water, and generate job opportunities through our infrastructure projects," said Maynilad President and CEO Ricky Vargas.
This year, the West zone concessionaire has allotted approximately P10.5 billion for its capital expenditures.
About P5.2 billion has been earmarked to expand Maynilad's service coverage and improve service levels in its concession area. The company will reinforce and replace its primary pipelines, and complete pipelaying projects along the Alabang-Zapote road and Gen. Tirona highway, which would connect unserved customers in the South.
Another P2.6 billion is set aside for Maynilad's Non-Revenue Water (NRW) management program, which includes active leak management, NRW diagnostic, and the establishment, isolation, measurement and rehabilitation of District Metered Areas (DMA) all over the West Zone. About P2.3 billion will go to Maynilad's wastewater program, with about 11 Sewage Treatment Plants to be built this year.
Other items in the 2011 capital expenditures budget include water sources, water production, natural calamity mitigation and other projects.
Maynilad is the largest private water concessionaire in the Philippines in terms of customer base. It is a concessionaire of the Metropolitan Waterworks and Sewerage System (MWSS) for the West Zone of the Greater Manila Area, which is composed of the cities of Manila (all but portions of San Andres & Sta Ana), Quezon City (west of San Juan River, West Avenue, EDSA, Congressional, Mindanao Avenue, the northern part starting from the Districts of the Holy Spirit & Batasan Hills), Makati (west of South Super Hi-way), Caloocan, Pasay, Paranaque, Las Pinas, Muntinlupa, Valenzuela, Navotas and Malabon all in Metro Manila; Cavite City, and the towns of Bacoor, Imus, Kawit, Noveleta and Rosario, all in Cavite Province.
IN PHOTO: Aside from providing clean, reliable and affordable water in the West zone, Maynilad – through its CAPEX projects — has generated more than 87,000 jobs since 2007.